Passports and Visas

According to the law of the People's Republic of China Governing Foreigners Entering or Leaving China, all foreign nationals wanting to travel in China must be in possession of a valid passport and visa. Foreign tourists may apply for visas at China's foreign affairs offices, consulates or other organizations authorized by the Ministry of Foreign Affairs. China visas can also be obtained upon arrival.

Those who want to visit Tibet can apply for a visa with the consent of the Tourism Administration of the Tibet Autonomous Region or any one of its overseas offices.

Hygienic Quarantine

Passengers entering or leaving China are subject to hygienic inspection by border quarantine offices at ports opened to foreigners.

Those who carry such unusual articles as microorganisms, human body tissues, biological products, and blood and its products, should declare to the quarantine department, and submit these articles to quarantine inspections. Those who have brought, or consigned for shipment, luggage or objects, which may cause the spread of contagious diseases should accept quarantine inspections. The quarantine inspection department is obliged to handle or destroy foodstuffs, drinks and aquatic products contaminated by contagious diseases.

Passengers from areas infested with yellow fever should, when entering China, present to the quarantine department effective certificates showing that they have been inoculated against yellow fever. Those who have failed to present valid certificates shall be retained for observation for six days beginning from the day they left the infested area, or they shall be inoculated and retained until the certificates come into effect.

It is the task of the Chinese quarantine department to deny entry to foreigners suffering AIDS, venereal diseases, leprosy, mental diseases and open tuberculosis.

Major Ports of Entry

Airports: Beijing, Changchun, Changsha, Chengdu, Chongqing, Dalian, Fuzhou, Guangzhou, Guilin, Hailar, Hangzhou, Harbin, Hohhot, Jiamusi, Jinan, Kunming, Lhasa, Mudanjiang, Nanjing, Nanning, Qingdao, Qiqihar, Sanya, Shanghai, Shenyang, Shenzhen, Shijiazhuang, Tianjin, Yantai, Xiamen, Xi'an, Xishuangbanna.

Special Airports: Beihai, Guizhou, Haikou, Hefei, Huangshan, Lanzhou, Luoyang, Meizhou, Nanchang, Ningbo, Shantou, Taiyuan, Wenzhou, Wuyishan, Wuhan, Zhanjiang, Zhengzhou.

Landlocked Ports: Dandong, Dongguan, Erenhot, Foshan, Gongbei, Guangzhou, Harbin, Heyuan, Huanggang, Hunchun, Ji'an, Manzhouli, Sanshui, Shatoujiao, Shenzhen, Suifenhe, Tumen, Wenjindu,. Zhaoqing.

Friendship Pass: Alataw, Baketu, Hekou, Kunjirap, Nyalam(Shangmu), Pigxiang, Ruili, Wanding, Yadong.

Harbours: Beihai, Dalian, Dandong, Guangzhou, Haikou, Hankou, Huangpu, Jiujiang, Lianyungang, Nanjing, Ningbo, Qingdao, Qinhuangdao, Shanghai, Shantou, Sanya. Shenzhen, Tianjin, Weihai, Yangzhou, Yantai, Zhanjiang, Zhenjiang.

Chinese Currency

The Chinese currency is Renminbi, issued by the state bank, the People's Bank of China. The standard unit of the Renminbi is yuan, with jiao and fen as subsidiary units. One yuan equals 10 jiao, and 1 jiao equals 10 fen. Yuan, jiao and fen are issued both in bills and coins. The Renminbi features the following denominations: 1, 2, 5, 10, 20, 50, and 100 yuan; 1, 2 and 5 jiao; and 1, 2 and 5 fen. The abbreviation for Renminbi is RMB•. Thus 1,234.56 yuan can be written as RMB• 1,234.56.

Foreign Currency

The circulation of foreign currency, and the settling of accounts with foreign currency, are banned in the People's Republic of China. Foreigners who have entered China will have to pay for their expenses in Renminbi. The outlets of the Bank of China cash foreign travel cheques and credit cards, as well as 22 foreign currencies and the New Taiwan Dollar. The following foreign currencies can be cashed into Renminbi in China: US dollar, British pound sterling, French franc, Deutsche mark, Japanese yen, Australian dollar, Austrian schilling, Belgian franc, Canadian dollar, Hong Kong dollar, Swiss franc, Danish krone, Dutch guilder Norwegian krone, Swedish krona, Singaporean dollar, Thai bath, Spanish peseta, Malaysian ringgit, Italian lira, Macao pataca, Finnish markka, and Euro. Airports, hotels, restaurants and stores in China also handle the conversion of foreign currencies into Renminbi. The State Foreign Exchange Adminis-tration announces the exchange rates on a daily basis. A foreign traveler may have his surplus amount of Renminbi changed back into foreign currency and take it out of China within a grace period of six months prior to departure from China, but in doing so he has to show a foreign currency conversion receipt.

Credit Cards & Travel Cheques

The following foreign credit cards are acceptable in China: (1) Master Card; (2) Visa Card; (3) American Express Card; (4) JCB Card; and (5) Diners Card. Card-holders may draw cash at the Bank of China or conversion centers designated by the Bank of China, or pay for their expenses at department stores, restaurants and hotels where credit cards are acceptable.
For the convenience of travels in China, the Bank of China cashes travel cheques sold by international commercial banks and travel cheque companies in the United States, Canada, Australia, Hong Kong, Japan, Britain, France, Switzerland, Germany and other countries and regions. The Bank of China also sells travel cheques issued by American Express, National Bank of New York, Thomas Cook, Sumitomo Bank, and Swiss Bank.

Postal Service

Mailing service is available in urban post offices and some hotels. When mailing a letter in China, make sure to use a standard envelope, fill in the postal code, and attach enough stamps. Express mail service is available in most post offices and express mail companies. The business centers of major hotels offer telefax and telegraph services.

Telephones and Some Useful Numbers

Passengers can dial international or domestic long-distance calls in their hotel rooms, and the expenses are included in the hotel bill. You may also make phone calls in post offices and public phone booths, where you are asked to pay right after you have finished your call. When you make a domestic long-distance call, remember to dial the area zip code before dialing the number you want. When making an international call, you should dial 00, the country code and the area zip code before dialing the number of the person you want to talk to ( if the area code of a given country begins with 0, delete it when you make the call). International and domestic long-distance calls and local calls can also be made in telephone booths using magnetic cards or IC cards.

0086 - China's international zip code

110 - Police
119 - Fire alarm
120 - Ambulance
112 - Inner-city telephone mishap
113 - Domestic long-distance call operator
114 - Local phone directory
115 - International long-distance call operator
116 - Information on domestic long-distance call
117 - Time
121 - Weather forecast

These phone numbers, which are effective anywhere in China, will not be repeated in our introductions to tourist cities.

Voltage

The electricity proved in major hotels is 220/110 in voltage. In the bathrooms of many medium-grade and posh hotels, 110-volt sockets are available for electric razors and hair driers.

Water

The tap water is drinkable only in a few luxury hotels, so make sure to ask a hotel manager if the tap water is potable. All the guest rooms in Chinese hotels are equipped with thermos bottles filled with boiled water. Bottled mineral water is popular in China nowadays.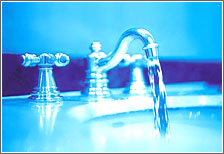 Newspapers & Periodicals

Many hotels provide, free of charge, China Daily, Beijing Review, and foreign-language editions of publicity pamphlets. Foreign-language books, periodicals and tourist maps about China are available in Foreign Languages Bookstores and some Xinhua Bookstores.

Television

Television sets in most hotels provide satellite-transmitted English and Japanese programs. CCTV and some local television stations also broadcast news and other programs in English.

Seeing a Doctor

The clinics in large hotels and restaurants offer medical and massage services to travelers. If you feel uncomfortable while on a tour, you may phone the outpatient department of the hotel, or ask your guide to take you to see the doctor as soon as possible.

Office Hours

The Chinese work five days a week and take Saturdays and Sundays off. The office hours for a government department are from 8:00 to 17:00, with lunchtime lasting for one hour.

National Holidays

New Year's Day, a 1 day holiday on January 1;
Spring Festival, a 3 day holiday beginning from the first day of the first lunar month;
Women's Day, a half day holiday on March 8th for women;
May Day (International Labour Day), a 1 day holiday on May 1;
Youth Day, a half day holiday on May 4th for the youth above 14 years;
Children's Day, a 1 day holiday on June 1st for children under 13 years;
Dragon Boat Festival, a 1 day holiday on the 5th day of the 5th lunar month;
Army Day of the Chinese People's Liberation Army, a half day holiday on August 1st for active army;
Mid-Autumn Festival, a 1 day holiday on the 15th day of the 8th lunar month;
National Day, a 3 day national holiday beginning October 1.